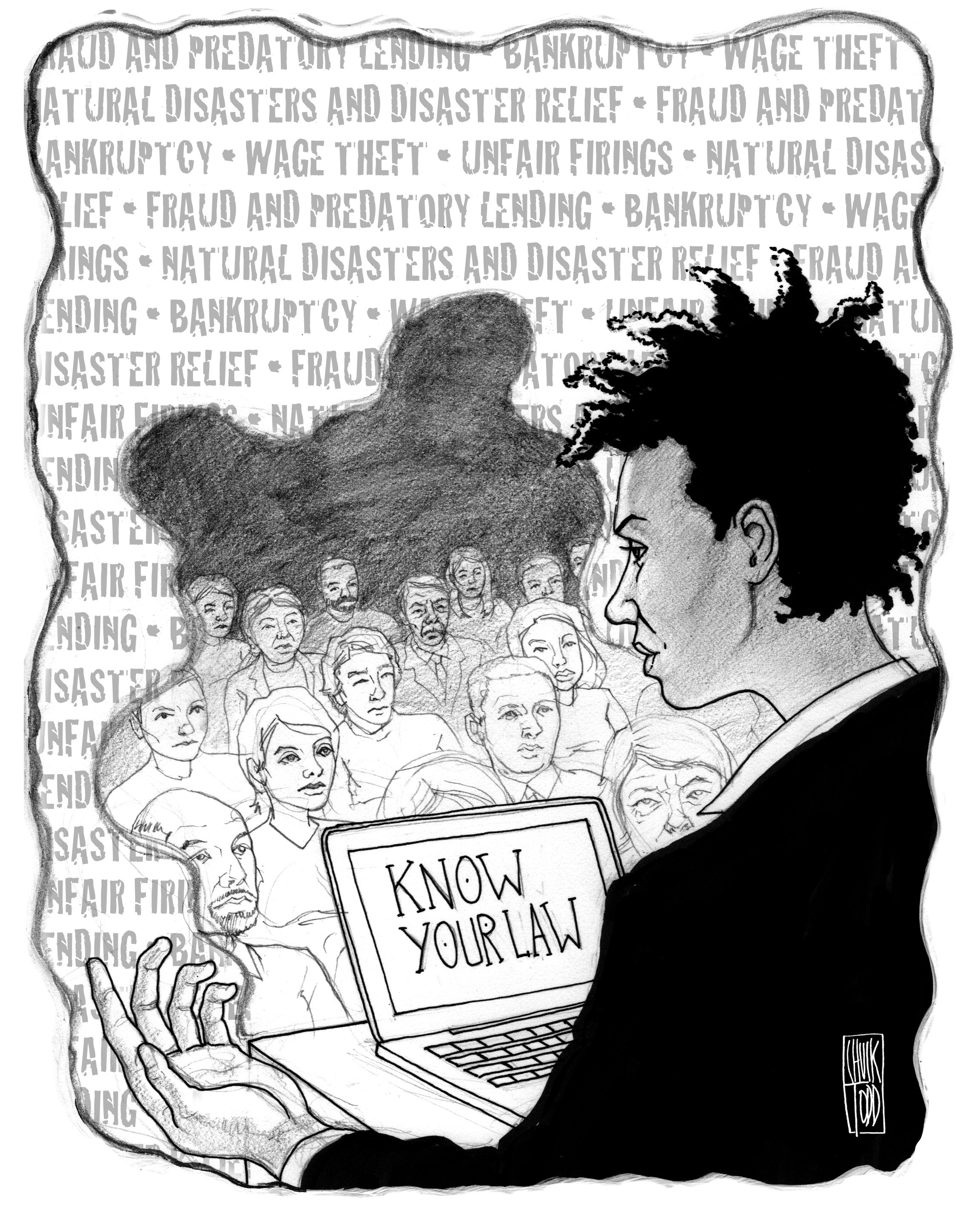 Do you find yourself each day being moved further and further away from the principles and purpose that inspired your pursuit of a career in the legal profession in the first place?
CCLP volunteers pursue the hard work for social change to demonstrate a practicing voice for constitutional and civil rights. CCLP's priorities and positions are determined by the local grass-roots groupings and organizations of low-paid workers and not by exterior funding sources. CCLP accepts no government funding.
CCLP enables legal professionals to promote legal representation as a right rather than a luxury few can afford, through an ethical framework of pro bono assistance to low-income workers. CCLP's efforts are unique because we unite legal professionals and resources with grassroots organizing drives that deal with everyday problems affecting those workers.
Volunteer attorneys often begin their association with CCLP by agreeing to donate a certain number of hours per day, week or month in non-paying legal work among some of the nation's most consistently under-represented people.
It takes strong organization to make change. Membership is your chance to be part of making it happen.
To sign as a member call our office at (415) 614-0978 and arrange a time to meet.
Know Your Law Sessions are provided by CCLP as a service to organizations of low-income workers and other associations upon specific request. No fees are charged to attendees. If you belong to an organization that is interested in joining with CCLP to hold a Know Your Law Session for your organization's membership or constituency, please contact CCLP at (415) 614-0978.